52 printable positive affirmation cards, designed to cultivate a positive outlook on life and support your self-care, self-love, and self-improvement!
These cards are perfect for anyone looking to enhance their daily routine or add to their self-care routine.
With 52 different cards, you can choose a new affirmation to focus on each week.
They also make the perfect gift for friends or loved ones, to make a difference in someone else's life!
Each card is beautifully designed with a unique and motivational affirmation. The cards are the perfect size to carry with you wherever you go, fitting easily in your pocket or purse, so you can access them whenever you need a boost of positivity. You can also keep them:
on your mirror
on your bedside table
in your daily planner
on your car dashboard
These affirmations are carefully crafted to promote a growth mindset, self-confidence, and self-love. Use them to help reframe negative self-talk, overcome limiting beliefs, and set positive intentions for your day.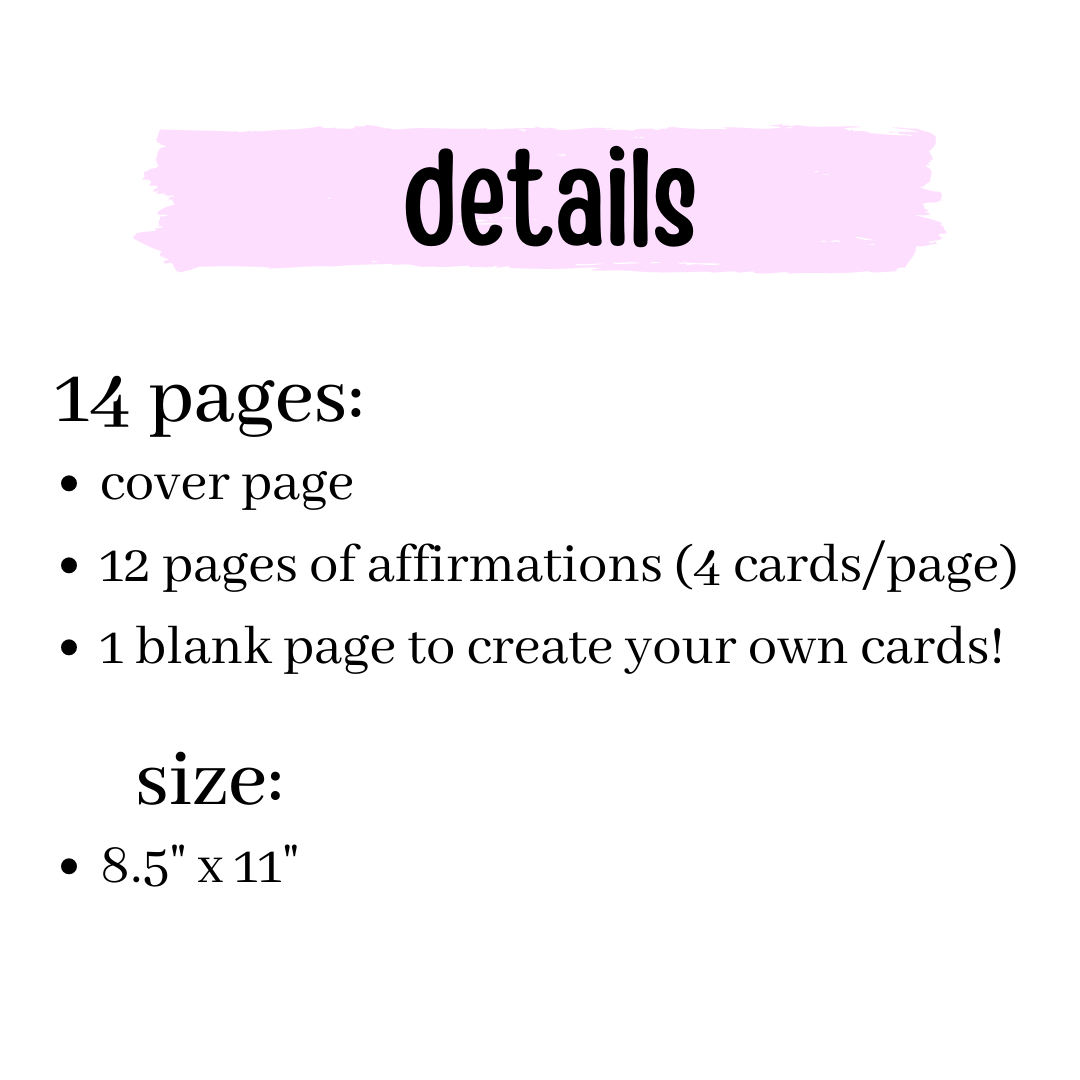 14 pages
52 affirmation cards
8.5" x 11"
Important details

THIS IS A DIGITAL PRODUCT. Nothing physical will be mailed to your home address.

Due to the digital nature of this product, I do not issue refunds. All sales are final.

This product is for personal use only. You may not share, replicate, sell, resell, or otherwise utilize this product for profit. By purchasing this listing, you agree to my shop policies.